Google Maps Is Here !!!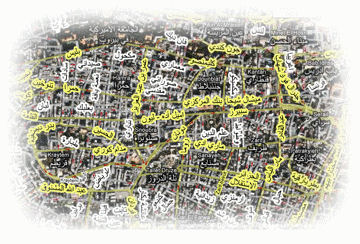 Now you can choose!! Google Maps or Microsoft Virtual Earth Maps, depending on your region and preference. Login to our tracking site from anywhere using either Map to track your assets. We also made available a Compare utility at the login screen to help you search and compare between the two maps side by side for a complete satellite image comparison for your region.

Use of Google Maps over Lebanon gives you the advantage of comprehensive satellite coverage including built-in street and direction data. Virtual Earth has its own advantages in other regions of the world. We have bet on both Maps for you – we cannot predict which map will supersede the other in the future. You have both at your fingertips.


Updated Features

The operations field for the Rodeo and Bronco devices now shows the output wiring indicators at the device level.
Refresh interval under settings in the tracking page is now configurable.
The vehicle icons on the map now reflect the actual vehicle heading direction.




Coming Soon

Light Weight Web Interface for mobile phones.
Offline tracking with wireless GPS devices. No more GPRS charges.
Online UHF/VHF GPS devices for over the air communication replacing GPRS.
Lebanon Street data for our Virtual Earth Map.

Read our previous issue of the newsletter here.